21 May

Interview Jess Houlgrave Co-founder & COO of Codex
The Online Art Market is growing year over year getting close to 4 billion $ revenue, also is a very fragmented market with Online Galleries, Art Online Marketplaces, Brick and Clicks, etc.
a. Where does CODEX fits in this booming market?
To clarify, Codex is not an application, but the blockchain protocol on which applications can be built. Codex is a decentralised title registry for art and collectibles that is designed to preserve provenance information. For online marketplaces, researching provenance, verifying items, valuing items and transacting them can all be challenging. By using applications built on Codex, online marketplaces can leverage the provenance information that is stored on the blockchain.
b. Are bitcoins and blockchain technologies the key for the complete digitalization of the Art Market?
I don't think that "complete digitization" of the art market is the goal and it is not a necessarily a desirable outcome. I do think that blockchain technology can help solve some the problems which currently exist in the Art Market and therefore make it easier to transact and more accessible to a wider range of participants. At the end of the day, our goal is to enable arts and collectibles to flourish as a financial asset class, resulting in a larger, better, and fairer market for collectors, intermediaries and artists.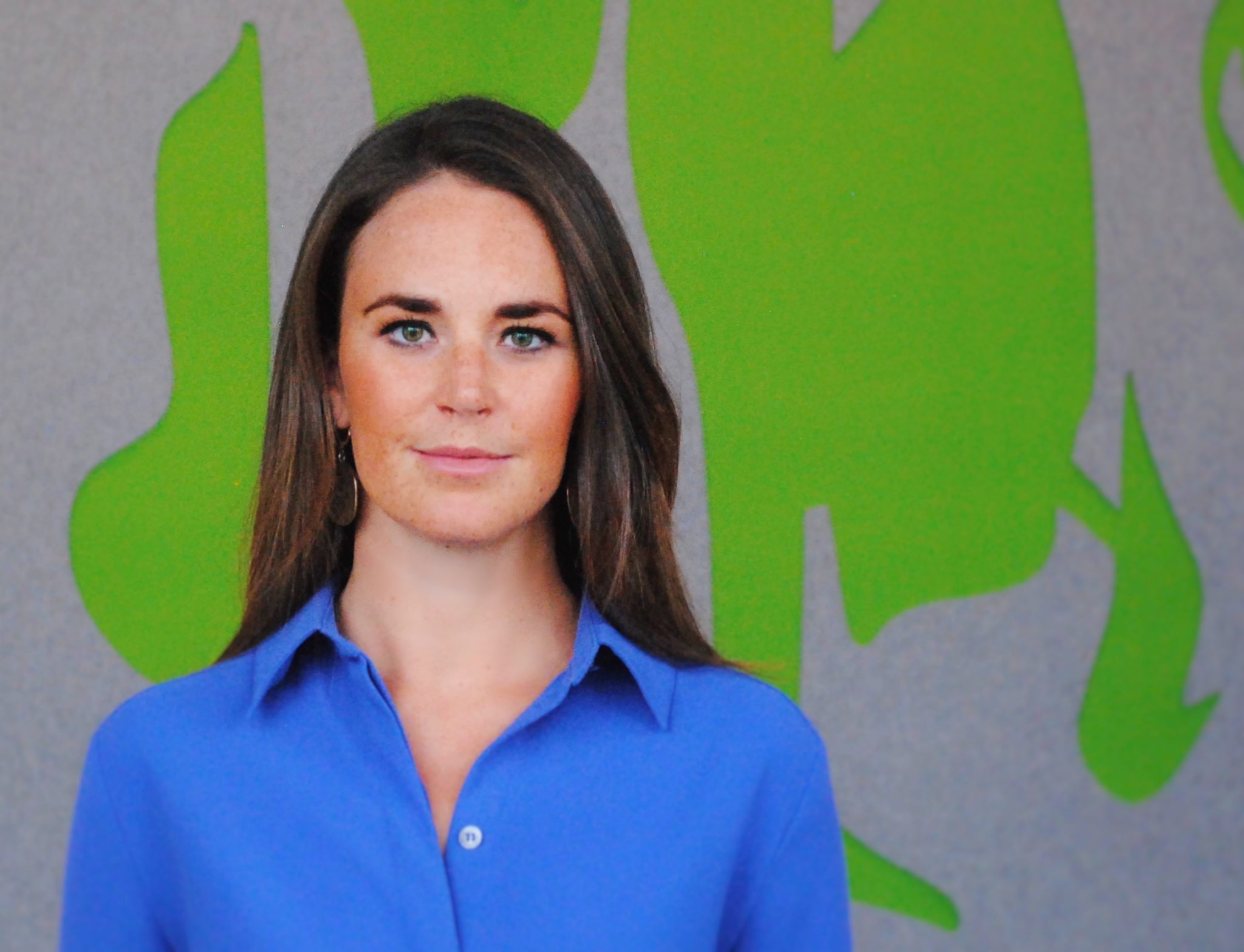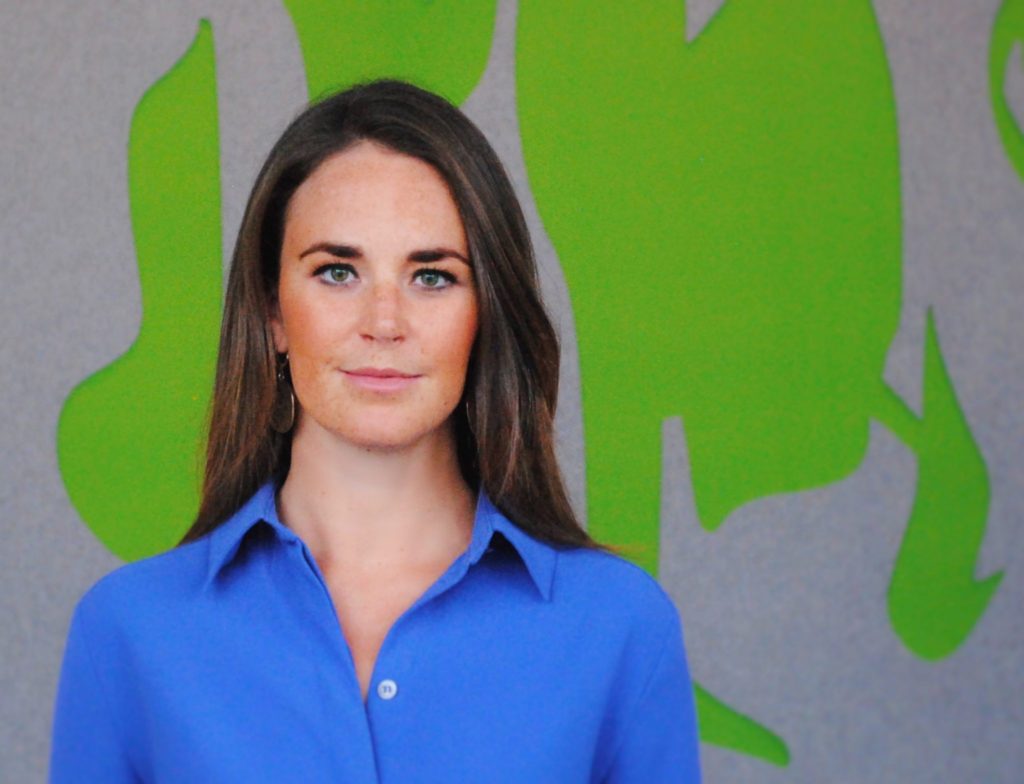 2. Pitch elevator of Codex
a. When was launched and the Team behind it?
I came from a finance background, previously working for a large Canadian pension fund and investment banking at Credit Suisse. I obtained an M.A. in Art Business from Sotheby's Institute of art, where I wrote a thesis on the applications of blockchain technology in the art ecosystem. I later worked at Sotheby's bidding department, where I saw the frictions of the auction market up close. My co-founder Mark Lurie had also built and sold a venture-backed fine arts online marketplace. Mark previously worked as a venture capital investor at FJLabs and Bessemer Venture Partners.
Mark and I connected through my research and our mutual appreciation for how transformational blockchain can be for the asset class. From there, I joined Mark and co-founded Codex, taking the role of COO along with John Forrest, our CTO. We are joined by an esteemed group of advisors, partners, and investors who help us steer and grow this project to benefit all industry participants.
How do you explain your offering to one of the oldest business (Art & Collectives) in the world and one who avoid changes…
The Codex Protocol is designed as an open source platform that provides a title registry to the arts and collectibles market while preserving bidders' and sellers' privacy. This means that stakeholders are able to use it as they wish in ways that benefit them – and there are a myriad of potential benefits to the ecosystem including lower friction, better data and better mechanisms for value preservation. The Codex Protocol isn't trying to completely change the way that the market operates—quite the opposite, actually. We have put together a consortium of industry stakeholders who are working alongside us to design and build applications that support the ecosystem.
3) Codex is supported by a consortium formed by Live Auctioneers and Auction Mobility, are any others online art players (such as Invaluable- Artsy-Catawiki…) interested in this technology.
We think that many stakeholders in the ecosystem are excited by the potential of blockchain technology. We are thrilled by the amount of inbound enquiries from industry participants wanting to operate on The Codex and we welcome and support any other industry stakeholders to join the consortium to design and build applications on the network.
4) Which are the main benefits for both the professionals (Auctioneers-Dealers..) and the customers by using Codex and blockchain technologies
The Codex is designed to support a range of applications which will be useful to different stakeholders. Biddable is the first application we are building and it focuses on solving problems faced by bidders when trying to register for auctions. It has a built-in smart escrow, which allows instant registration, anonymous bidding and for buyers to make payments in cryptocurrencies.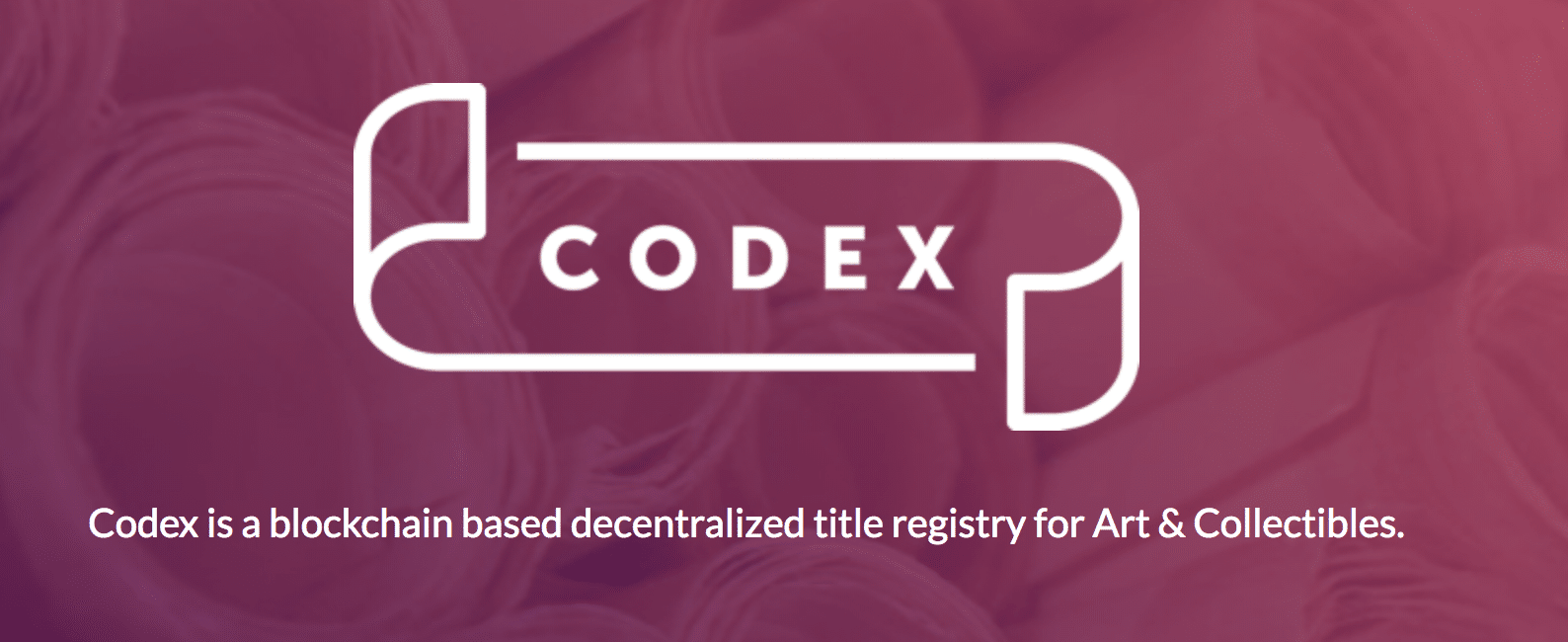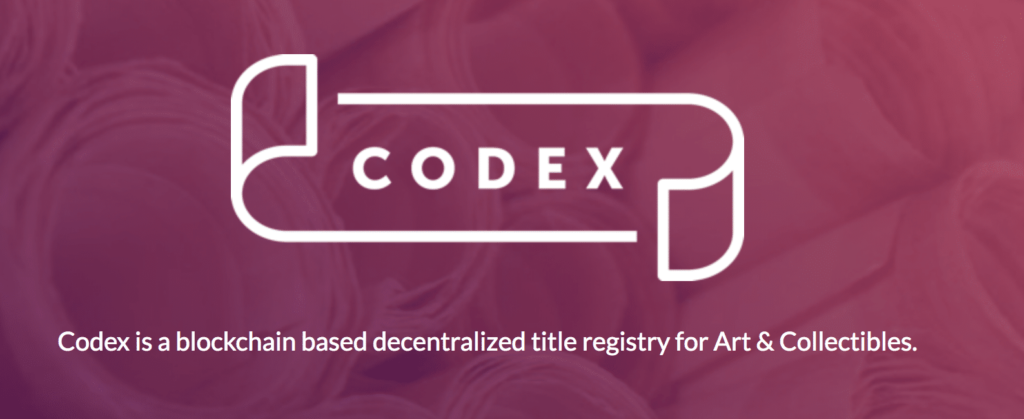 5) What could you mention about "biddable" an specific solution your company plans to introduce as well
See above
6) Regarding the introduction of your company solutions and technology: which are the expected dates to start using or implementing them across the consortium
We'll be integrated into the software of existing online marketplaces including Liveauctioneers and Auction Mobility at the time the product launches mid-2018. This means that using Biddable, bidders at auction houses will be able to register to bid by leaving a cryptocurrency deposit in a title-escrow rather than going through the extensive registration processes currently required by auction houses. This means faster registration times and anonymous bidding.
7) Apart of the agreement with the consortium how the company is planning to introduce Codex in the art market? Regional-Local agreements?
We welcome any stakeholder to join the consortium and will work with the industry to design and build interesting applications to serve the ecosystem. The Codex will also support third party applications which means anyone can build on top of it.
8) Apart of the benefits of using crypto currencies your company wants to help with the provenance issue: could you explain how?
Blockchain technology can be used an immutable database of transactions and data. This means it can be used to securely and privately store provenance information about art and collectibles. Currently, the $2 trillion global arts and collectibles asset class is the only major asset class without a centralized registry, which is a major issue considering how provenance is the main value-driver within the ecosystem. Having a secure store of provenance can help alleviate many of the issues currently experienced within the ecosystem.
9) How do you see the Online Art Market evolving in the coming years?
I think that new technologies such as blockchain and VR, together with a younger generation of collectors will mean the online art market is likely to grow substantially over the coming years by attracting different types of collectors, such as those who hold substantial amounts of crypto wealth.
10) Our fire questions quiz
Your all time Favourite Artist  
I can't answer this one. My favourite artists change depending on how I'm feeling and what I'm thinking about. I've been thinking alot about uncertainty and identity recently and Idris Khan's works really resonate with that.
My sustained passion though is old maps which I see as art too. I'm fascinated by them because they represent exploration and the frontier of human knowledge and at the same time remind me of my own insignificance.
Book you would recommend to a friend (not necessarily related with Art)
Artists Re:Thinking the Blockchain. This should be read by everyone whether they are into art, blockchain, both or neither!
Social Media you use regularly and accounts you follow
I tweet about all things art and blockchain on my @JessyBlock twitter account. I love following Jason Bailey (@artnome) who writes amazing content on blockchain and art. And there are some amazing artists I like to follow including @cryptograffiti @coin_artist and @J_Angel_Studio.
If I had to pick someone outside of blockchain and art – I would say @waitbutwhy – he writes about some really important philosophical topics that we should all be thinking about.
Which Online Art Platform you use regularly
I have some works on dada.nyc, mycuriocards, cryptokitties and a few other blockchain-based platforms. I am a big believer that blockchain art is just at the very beginning of its popularity and I think there is going to be some amazing work to come from some really great emerging artists.

Especialista en pintura moderna, tasadora y perito. Graduada en Historia del Arte por la Universidad de Salamanca.