10 Ago

Lot-Art: More than just an Art Search Engine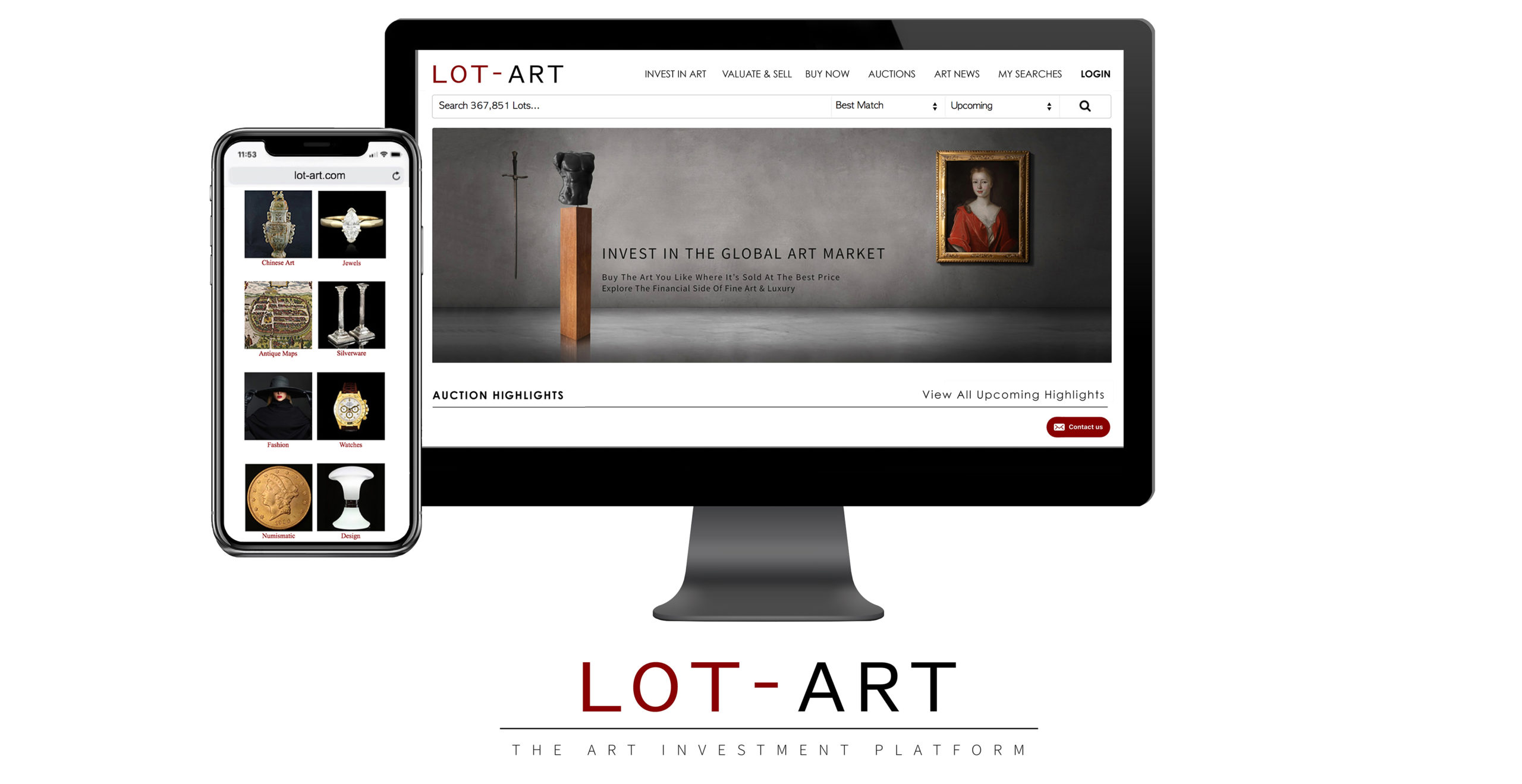 Founded in Q1 2017 in Amsterdam, LOT-ART | The Art Investment Platform, is the search engine and investment advisory for fine art (contemporary to old masters) & passion assets (luxury watches, classic cars, fine wines). Powered by an advanced algorithm, It provides a comprehensive view of the global art auction market, together with a synergy cluster of tools for optimal investment decision-making in art related assets.
"Collecting art as an investment is more rewarding than common financial products in terms of emotional, esthetic and ownership feelings and less sensitive to the macroeconomic factors which can negatively influence financial markets, such as inflation, interest rates and forex volatility. The low correlation with traditional investment instruments generates portfolio's diversification benefits, especially during times of economic uncertainty."Francesco Gibbi, Founder & CEO | LOT-ART
Mr. Gibbi, being a seasoned collector himself, created the platform with the intention of building an effective tool to easily monitor the global art market and identify the best asset investments when and where they are offered worldwide.
With an innovative financial approach to art collecting, Lot-Art combines big data analytics, market expertise and AI to assist investors in acquiring quality artworks which are also sound financial investments, assuring the asset will carry the highest degree of liquidity and opportunity of return by exploiting every geographical arbitrage and information asymmetry in the global art market. Art investment proposals are tailored to individual taste, budget, risk profile and financial objectives (capital conservation or speculative).
Lot-Art: Leading Platform for Fine Art and Passion Assets
Lot-Art provides collectors with the largest vetted aggregator of upcoming sales listed by reputable auction houses worldwide. The platform shows complete auction catalogs, following a clear calendar view that makes it easy for buyers to keep track of their favorite auctions. Current auctions displayed at Lot-art, follow the link.
We recommend collectors and art buyers to register at Lot-art here; with your account you will be able to track auction sales, artists or lots of your interest, as well as saving the favorite lots you find while browsing. Save your preferred lots in your Wish List to access them quickly, before and after the auction. The Wish List is also a perfect tool to catalogue all your purchases: to record the date, location and sale price of the artworks in your collection.
Eclectic collectors can save multiple keywords to quickly run all their searches in a single click. Lot-Art can also send email alerts when new lots matching these searches are available, offering the most updated overview of the global art market. "Create a Personalized Search".
In September 2020 Lot-Art will launch a new dedicated service to art collectors providing analytic market insights to assess the value of a collection and make informed investment decisions in fine art and passion assets. If you are interested to know more on how to effectively invest in art, please follow this link.
Buy Art: directly from Artists & Galleries
Covid Support: The Art Market as a whole has been forced to digitalization recently. Lot-art since its birth helps Art Galleries, Artists and Auction Houses to get direct traffic from art lovers and collectors through its Buy Now section. Last week Lot-art announced an initiative to support Artists and Art Galleries affected by Covid-19, allowing free catalog listing on the Lot-Art Gallery:
"To sustain the art market Lot-Art has added, aside to its classic auctions listing, the opportunity to buy artworks and luxury assets sold directly by trusted private collectors, selected artists and art galleries. If you are not yet acquainted with the thrill of bidding at auction you can just buy your favorite artwork in perfect relax making your offer through the Lot-Art Gallery."
Art Investing with Lot-Art
The Art World is changing and Lot-Art is looking for leading the way with its Art Investment Platform & Search Engine. Ready? Contact Lot-Art Investment Advisory to receive tailored information on how to diversify your investment portfolio in fine art and passion assets.
To conclude the Art World is changing and Lot-Art is looking for leading the way with its Art Investment Platform & Art Search Engine. Ready?