14 Mar

TEFAF Maastricht 2019: Spanish participation

This edition of TEFAF Maastricht 2019 will take place from March 16 to 24, at the MECC Maastricht Exhibition and Conference Center, which is its 32nd edition. We will see six Spanish gallerists during these days of the fair, but they will not be the only ones who will take national brushes with them to Germany, from grand masters such as Ribera, to jewelry in whose design Salvador Dalí took part or recent pieces of names as loud as Miró. Let's review the pieces of the Spanish artists that we will see in this edition, as well as the stands that, already today, are frantically mounting their proposals in the German country.

We start with a powerful name: Colnaghi. The gallery in London, which is co-directed by Coll & Cortés, presents in TEFAF Paintings a Madonna and Child by Francisco de Zurbarán, specifically belonging to the last stage. In this same section we see Caylus, who brings a large selection of Spanish paintings: Juan de Valdés Leal, Antonio del Castillo or Mariano Salvador Maella (of whom also, by the way, an Immaculate for sale in Isbilya on March 20). It also brings us a series of tables of the fifteenth and sixteenth centuries, where we see works by Martín del Cano (Master of Langa), as an Enthroned San Pedro made in temple for an altarpiece in the area of ​​Daroca, Zaragoza. Jaime Eguiguren, from Argentina, brings the Cabeza de Sileno, a work by Ribera that once belonged to the Real del Alcázar collection in Madrid and the Prado Museum. Porcini, an Italian gallery, will also bring a San Juan Bautista by the painter José de Ribera. As for Sorolla, we will see him in Artur Ramón, with Entierro en las catacumbas, a work from his pictorial beginnings.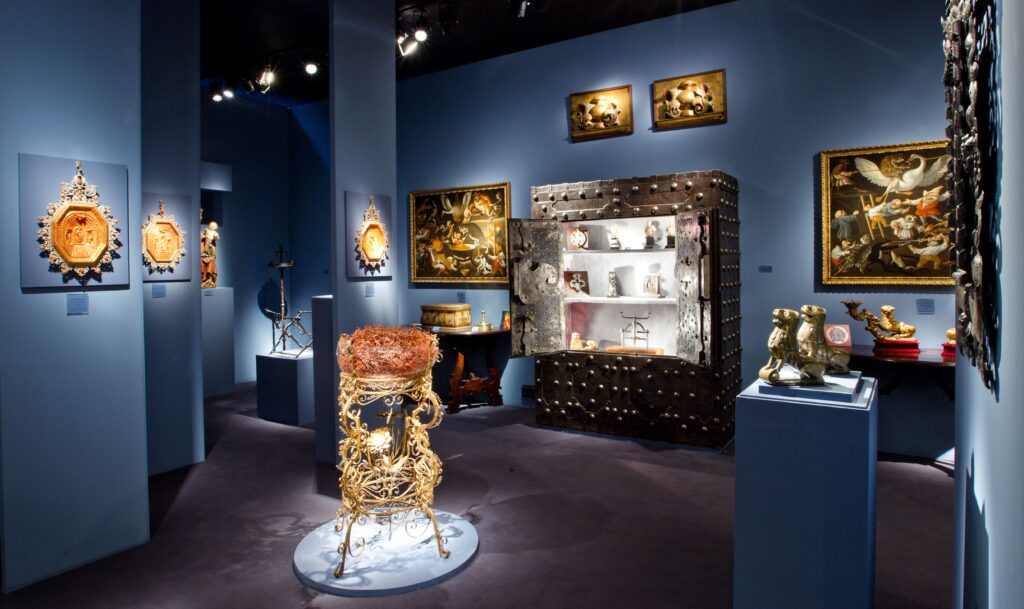 As for TEFAF Antiques, we see that Mullany brings a Child Jesus of Juan de Mesa, and Colnaghi and Agnews will bring two respective Ecce Homo by Luis de Morales. Meanwhile, Diego López Aragón brings a Virgin and Child and San Juan de Morales, also, a very important work given his relationship with El Escorial and Felipe II. Likewise, we see how the jewels of Deborah Elvira are also included here, with a pendant of San Vicente Ferrer and a cross of gold and diamonds from the 17th century. TEFAF Design includes a section of modern jewelry like the one we see in Didier LTD, with a dalinian design brooch from the 50s, in ruby ​​and diamonds, carried out by Carlos Alemany in New York.
TEFAF Modern is, on the other hand, the section that has the most Spanish works under its belt. We started with Hammer Galleries, which presents Buste d'homme and Tête de femme, two oil paintings on canvas by Pablo Picasso. His is also Portrait of a man with a beard, which we can acquire in Jaime Eguiguren. We will also see you in Alon Zakaim Fine Art, with Polaire, and in Thomas Salis with Verre et carte a jouery. Van de Weghe presents at TEFAF Modern The painter and his model, one of Picasso's best known works from his sixties period, estimated at 4.3 million dollars. In TEFAF Paper we can also find the name of the malagueño, as is the case of the Galerie Antoine Laurentin with Still Life, from 1921. We will also see William Westos Gallery with Tête de jeune fille, portrait by Françoise.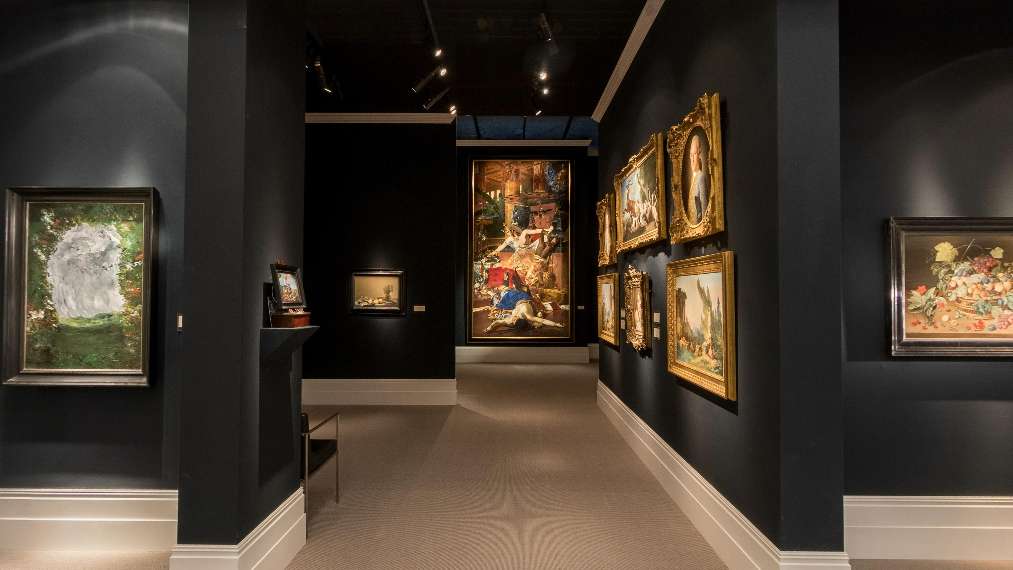 As for the contemporary, we see that Joan Miró is a name that comes out very often in TEFAF. Minotaure brings out Composition, while Gmurzynska presents the work Métamorphose, in pencil, ink, watercolor, sticker and collage on paper, as well as Boulakia presents Oiseau s'envolant. The Mayoral gallery will bring works by Antoni Tápies, such as Oval Gris-Morat, and Cuadro 32, by Manuel Millares. From Julio González we see Petit masque découpé, at the Patrick Derom gallery.

Especialista en pintura moderna, tasadora y perito. Graduada en Historia del Arte por la Universidad de Salamanca.