06 Jul

Interview with Consuelo Durán: Durán Online Gallery

Consuelo Durán is one of those women who has excelled in her career since the beginning. She holds a degree in History of Art from the Complutense University of Madrid, since 1984 she forms a part of the auction house Durán Subastas, initially in the Department of Admission of Works, and in years to come, she has learned in other departments to. Finally, assumes the management of the house in 2009. A woman educated in the classic and traditional, who knows how to adapt to the circumstances and progress as the world in which she lives, without letting Durán Subastas remain anchored in past times.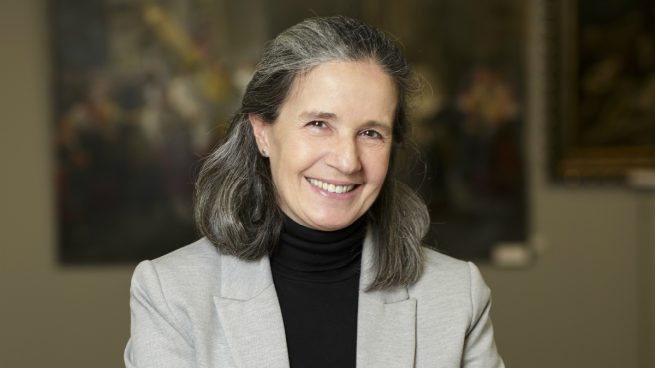 Q: Regarding the new project that you are working now, Durán Online Gallery, how did you come to the perspective of creating this online gallery?
A: This is a process that has been emerging over the years. We, living in the world of galleries already have experience, we had for more than 20 years a contemporary art gallery not as avant-garde as the one we have now, but we already had that experience. We closed this gallery because during the crisis of the galleries we began having problems, and from then on we focus and inform ourselves on the most avant-garde art: new languages, and more specifically urban art. In the last two years we have participated in fairs with this type of art. Everything started with a sale of industrial furniture from our silver factory, from the part of the factory that no longer participates in the manufacture, furniture of the 60s and 70s operated by two urban artists, Sfhir and Pastron. This was the origin of what is now Durán Online Gallery. From then on, we get more into this language, which is urban art, urban culture, graffiti … We came into contact with artists and participated in urban art fairs, generating a great acceptance by the public. It was one of the fears that we had, after all, because we did not know if the public would accept that traditional room focused on the world of auctions, enter into this totally different approach, and what we received was a very good reception. Already seeing this welcome we have detected that the online commerce is very important, and that the urban art world fits very well in this philosophy and online commerce.
Q: Great, Consuelo. I deduce from his words that the main thing in Durán Online Gallery is urban art, the most contemporary art that perhaps is what we later see less in the room, right?
A: Of course, it's a platform that is open to all disciplines, but we wanted to start with what we know best: right now, urban art. This does not mean that it is not open to other languages ​​within the world of contemporary art, but we have tried to focus on what we know best. From there, we can open other disciplines: photography, sculpture, illustration, etc.
Q: How does a person like you, with such a classic trajectory, in an auction hall that has always been focused on a very traditional trade, a very classic art market, end up betting so much on the online art trade: The live-bidding in your auctions like in Durán Online Gallery?
A: I believe that everyone who is in this market, regardless of your career, and of course art lovers, must be very attentive to the market and new trends, and you have to bet on what you see right now, on a global level, which is always moving. As for the trend, I started in a very classic world, but I like art very much and you are constantly pending, you read, you inform, and I was always very attracted to me and wanted to know more in depth the online world, And I find it very interesting, and that language and origin is a movement within the art world that is already part of History, and that will be a very important point in the History of Art. I wanted to be there.
Q: I certainly share your opinion. I move a lot in the online art trade, as you well know. On a more general level, how do you see the art market, both traditional and online, especially after this latest report from Hiscox?
A: Speaking of Spain, right now is a trend that is beginning and that all of us who move in this world know that it is the future, but nevertheless it costs to start. The online trade outside of Spain moves to levels much higher than here, where we are starting. It's been a few years, but it's slow. In other sectors it is much more widespread and there is more confidence on the part of the public, but in our sector this trust is still lacking. Age groups are influential, I think there is a very important part here, where the youngest people, between 30 and 50 years of age, move better in the online world, having more confidence and moving better in the online world technologically and visually, and at the same time there is another sector, with desire and some confidence, that still does not move well with these new trends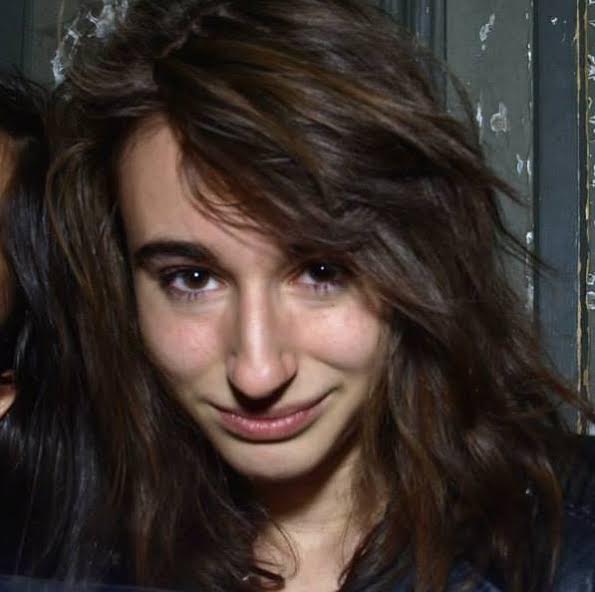 Mariana de Ceballos-Escalera.
Specialist in modern painting, appraiser and expert. Graduated in History of Art by the University of Salamanca.

Fundador, The Art Market Agency.
Experto en marketing online con más de diez años de experiencia ayudando a empresas a crecer en el entorno online. Conocedor de las principales plataformas de comercialización del sector arte y de cómo sacarles el mejor partido para rentabilizarlas.