30 Nov

The contemporary art at Retiro auction stands out

Again, the auction of Retiro Auctions will take two days, one dedicated entirely to jewellery, watches and jewelry, and the second to art in several forms. Stresses the Christmas intentionality, with lots of marked decorative and graphic character for less than € 200 output: take advantage, which are gifts that are always appreciated. You can consult the complete catalog, and bid for the artworks, here.

The most striking artwork is perhaps Portrait of lady with bracelet (82 x 66 cm), a Raimundo de Madrazo that stands out for the meticulous lace of the lady's dress. It is an oil on canvas signed and dated: Paris, 1880. Sale at auction for € 35,000 (see).

Also worth mentioning is the Brussels Tapestry Offering to Jupiter (300 x 403 cm), by Heinrich Reydams. It is woven in wool and silk, with Brussels markings in the lower area. Presents the signature H. REYDAMS, corresponding to his workshop (1629 – 1669). It has a border with a garland of leaves and corners in the corners with flowers. The composition of the god is centered, seated and located on a plinth, next to the eagle. At his back we find Mercury and at his feet several characters in offering attitude. The goddess Ceres also appears, surrounded by flowers and fruits, and in the area on the left two archers carry a chest with jewels, walking with them a child with the Nemean lion. It goes on sale for € 25,000 (see).

Continuing with the outstanding artworks of ancient painting, we find an artwork attributed to Roelant Savery (1576 – 1639) titled Rapture of Ganymede (98 x 65 cm). It is oil on canvas and presents original frame of the XIX century. It goes on auction for € 19,000 (see). From Godofredo Ortega y Muñoz we have Chestnuts and carved earth (48 x 62 cm), an oil on canvas signed, that appears in the raissonné catalog of his work of the Ortega Muñoz Foundation, on page 722, plate 168A. It goes to auction for € 32,500 (see). Landscape with church and mill (29.5 x 47.5 cm) is by Darío de Regoyos, an oil on panel that attaches a certificate of authenticity issued by Juan San Nicolás Santamaría in 2007. It appears in the catalog raisonné of the work of Darío de Regoyos, on page 62, plate 17. He goes on auction for € 20,000 (see). The last artwork corresponding to this period is Desembarco de moros en una ensenada (112 x 151 cm) by Eugenio Lucas Velázquez, an oil on canvas also with a certificate, in this case by Don José Manuel Arnáiz, from 1987, dating the work in around 1855 – 1860. Sale at auction for € 6,500 (see).





Entering the field of modern painting, we see how José Guinovart's work stands out, Comb tot els temps (244 x 244 cm), a mixed technique on large format wood, signed. He has appeared in exhibitions such as ARCO Madrid 2004, at Galería Antonio Machón. He is a prominent post-war painter, who has embraced abstraction, expressionism, informalism … He is one of the founders of the Taüll group with Aleu, Cuixart and Tàpies. It goes to auction for € 18,000 (see). From Francis Bacon we have Oedipus and the Sphynx (after Ingres) (127.5 x 90 cm), a color lithograph numbered 104/150. It goes to auction for € 11,000 (see). 1410 (91 x 60.5 cm) is an artwork by Luis Feito, an oil and acrylic on canvas signed, titled and dated in 1986, with stamp of the Egam Gallery, of Madrid, in the frame. It goes to auction for € 8,000 (see). Finally, we see the work Incisive (91 x 63.5 cm) by Joan Miró, a lithograph on paper Vélin d'Arches, signed and numbered E.A. Edited by the Maeght Gallery and printed by Damiá Caus, in Barcelona. Attached certificate of Doña Rosa María Malet. It goes to auction for € 8,000 (see).





Roy Lichtenstein presents Cow Tryptich: Cow going abstract, from the year 1982. It is a triptych made in serigraphic technique of 60 x 72 cm by triptych, signed and numbered in pencil (45/150). The first work is a silkscreen in three colors, yellow, dark blue and black. The central four colors, yellow, light blue, dark blue and black. And the bottom, a silkscreen of six colors, yellow, light green, gray, brown, dark blue and black. It goes on sale at € 16,000 (see).

At the furniture and decorative section there are two highlighted lots. The first is a set of two consoles Louis XVI (90 x 63 x 136 cm) of the nineteenth century, in polychrome wood in gray, with the waist decorated with motifs in white guilloche and garlands of carved and gilded roses, ribbed legs and lid in garnet marble. It goes to auction for € 8,500 (see). The second lot is a San Antonio de Padua  (132 x 52 x 36 cm) by Pedro Liboria, a sculpture in carved wood, polychrome and stewed. He moved to Bogotá in 1738 from Seville with Cristóbal de Vergara, becoming part of the artist of the Society of Jesus. It goes on auction for € 19,000 (see).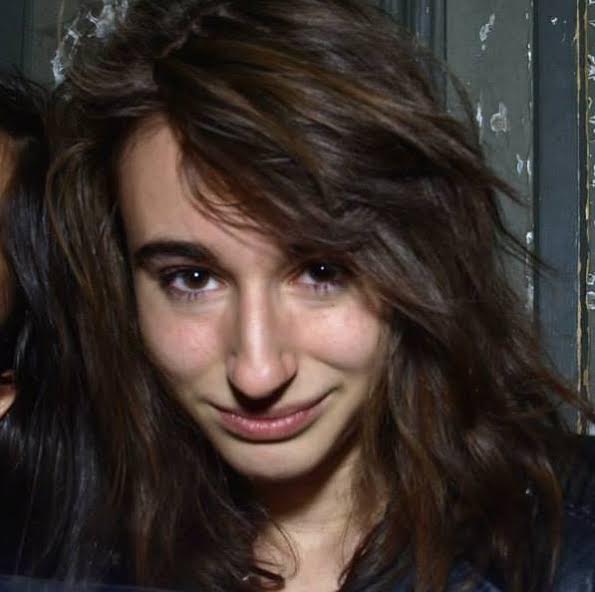 Mariana de Ceballos-Escalera.
Especialista en pintura moderna, tasadora y perito. Graduada en Historia del Arte por la Universidad de Salamanca.

Fundador, The Art Market Agency.
Experto en marketing online con más de diez años de experiencia ayudando a empresas a crecer en el entorno online. Conocedor de las principales plataformas de comercialización del sector arte y de cómo sacarles el mejor partido para rentabilizarlas.