08 Nov

Subastas Galileo presents their best catalog of the year

The auction house Subastas Galileo, located in C / Donoso Cortés, 37, Madrid, presents this November a very interesting catalog that we're sure that it will be able to delight the most curious collectors. In a symbiotic and extremely interesting mixture of painting, jewelery, sculpture and curios, Galileo Subastas will offer on November 21st at 7pm a bidding in which you can bid by previous bids, telephone, in person or live-bidding .

The first lot is, undoubtedly, the lithograph on Archer paper, numbered 53/75, and entitled Invitation card to the exhibition Un camí compartit (34.5 x 49 cm) by Joan Miró (1893 – 1983). It is signed in pencil and it comes from the Maeght Gallery, printed in 1975 by Damià Caus, from Barcelona. Sale at auction for € 6,000 (see).

Continuing with the painting, we find two very different works. The first belongs to Joaquín Mir y Troixet (1873 – 1940), an oil on canvas entitled Plaza de la Iglesia (59 x 72 cm), and goes on auction for € 9,500 (see). The second is from the Flemish school, probably from a follower of Memling (1433 – 1494), an oil on board entitled Virgin of milk (32 x 23.5 cm). It is accompanied by a study of reflectometry I.R. of the Polytechnic University of Catalonia. It goes to auction for € 5,500 (see).




As last month, two rugs stand out. Lot 503 is a Kashan carpet (211 x 132 cm) in wool with weft and warp threads in cotton. It comes from the central area of ​​Persia, from the mid-twentieth century. The design is a tree of life, vase and flowers, with the edge in dark blue decorated with palmetto leaves of bright colors. The dyes are 100% natural: red pomegranate, indigo blue, beige, light red, ocher and green. It goes to auction for € 4,250 (see).

"The city of Kashan was an important center of silk production, and thanks to its excellent location on a busy commercial route during the Safavid era, some of the finest Persian silk rugs from the classical era come from this region. They are known as Kashan Motashem.At the end of the 19th century, weavers still maintained the established designs and techniques of antiquity.In modern times, it has continued to be one of the most important tissue production centers of the Near East. " Data of catalog.

The next batch, 504, is a Shirvan carpet (223 x 129 cm) in wool, with weft and warp yarns in wool. It comes from the Caucasus region, during the second quarter of the 20th century. The design in this case is geometric, in the shape of tulips and framed with three different colors and edges. The dyes, once again, are 100% natural: indigo blue, brown, cream, yellow and black. Sale at auction for € 3,500 (see).

"The historic Khanate or administrative district of Shirvan, part of what is now Azerbaijan, has been the center for the production of a large number of antique carpets, very decorative, with great formal complexity and stylistic composition and patterns, with a characteristic depth of colors, which distinguish these rugs from other areas of the Caucasus, a region populated by Azeri and Armenian Turks, have managed to preserve the tradition of expert weavers and dyers.The format of these rugs is usually long and narrow, and its design based on multiple and large medallions, loaded with symbology, afshan prints, with angular arabesques that embrace dramatic harshang palms, always of intense tones and great stylistic richness.Their manufacture owes much to the Kuba carpets in terms of design and polychrome, although the Shirvan are distinguished by a better quality fabric, which is why they are one of the most requested antique carpets in the C Caucasus. " Data of catalog.

As for sculpture, we find an outstanding piece, a Recumbent Christ (13 x 41 x 24.5 cm) of anonymous authorship, from the eighteenth century to the nineteenth century. It is made in polychrome terracotta on a wooden base. It will be auctioned for € 1,500 (see). As a sample of the ivories that we find in the auction we see this large tusk in bone (153 cm long, approx) carved and polychromed on a wooden base. The decoration is composed of dragons and orientalizing motifs. Sale at auction for € 950 (see).

And finally, we have three lots that have caught our attention. The first is a sample of the jewelry, brief but interesting, which usually shows Subastas Galileo in its tenders. It is a ring with central sapphire and border of diamonds in white gold, which will go to auction for € 1,900 (see).

Then we see, in furniture, a chest of the sixteenth century (16 x 41 x 24.5 cm), in iron and decorated with allegories and plant motifs in relief. It will be auctioned for € 1,500 (see). As the last highlighted lot we see the 420, a pair of carved and polychrome bone urn, decorated with characters and oriental motifs. The covers are topped with elephant figures. It will be auctioned for € 1,200 (see).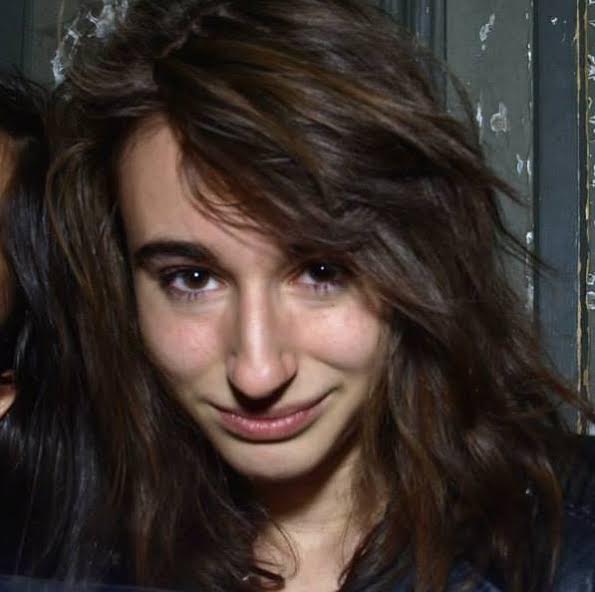 Mariana de Ceballos-Escalera.
Specialist in modern painting, appraiser and expert. Graduated in History of Art by the University of Salamanca

Fundador, The Art Market Agency.
Experto en marketing online con más de diez años de experiencia ayudando a empresas a crecer en el entorno online. Conocedor de las principales plataformas de comercialización del sector arte y de cómo sacarles el mejor partido para rentabilizarlas.