02 Ene

What have been the best sales of the spanish auction houses? (I)

The year 2017 has been a shock to the world of art sales. At an international level we have been shaken by large-scale sales, such as Untitled by Basquiat for 110.4 million dollars or Salvator Mundi, by Leonardo da Vinci, for 450 million dollars. At the national level we can also feel proud: our auction houses have had a good year. We are going with the best results!

We started with Alcalá Subastas, located on Calle Núñez de Balboa 9, in Madrid. Analyzing their year, which has undoubtedly been favorable, we find outstanding sales such as Pedro de Mena, a sculpture of San Pedro de Alcántara that was settled at € 150,000 in the month of December (December 13-14). No doubt a good sale, the second highest auction for an artwork by Pedro de Mena (the first being the € 183,000 that a Magdalena Penitente reached at Sotheby's in 2013). In its October auction (October 4-5) we see how it got two big sales. The first was a canvas in acrylic and collage by Luis Gordillo, Blancanieves and the ferocious Pollock, which was finished at € 120,000. It is a large-format work of 250 x 500 cm, which really makes an impression when viewed: from the 90s, it is an authentic labyrinth that had already been present in two large samples of the author, the MNCARS of 2007-2008 and that of the CAAG de Sevilla 2016. Continuing, we see a Vanitas from the Ruiz-Giménez collection, without specific authorship but from the Yepes circle's, settled at € 80,000 in a sale to the State that is believed to be destined for the Museum of Decorative Arts.




Going back a little more in time we find the last two sales of the top 5 of Alcalá of this 2017, both corresponding to the June auction. One of them is from Joaquín Sorolla, a study called My friends: study of eight male heads, an oil on canvas that although it was already in more than interesting € 40,000, it ended up ditching at € 75,000. Finishing, we see Víctor Vasarely, a large-format canvas (120 x 120 cm) titled Multicheyt from 1973. It belongs to the Vega series and has a polychrome grid composed of irregular octagons and diamonds that manage to perfectly simulate three-dimensionality, which led to be sold for € 95,000.

We now travel to Barcelona, ​​where La Suite (C / Conde de Salvatierra, 8) awaits us, as always, with fantastic results, especially in its area par excellence: medieval art. We go with the top of this auction room in Barcelona, ​​which presents its first outstanding sale of 2017 already in the month of February. Lot 35 of the auction on February 23 was a table by Pere García de Benavarre, entitled Virgin with child surrounded by angels (Circa 1482-1485), left for € 35,000 and settled at € 68,000, in an interesting tender. Made in temple and oil with golden stucco on pine board, it is the fragment of an altarpiece, possibly from the Monastery of San Francisco de Barbastro. Two tables of the same altarpiece, San Gregorio Magno and San Miguel Arcángel, are currently in the Diocesan Museum of Barbastro-Monzón. As Albert Velasco indicates in his thesis, in 1986, Gudiol and Alcolea, published their catalog of Benavarri in which they classified on the one hand a set of three tables: the Virgin with Child and Angels, San Pelagio and San Miguel, from the old collection Capmany of Barcelona.

We also see lot 66, an oil painting on copper by Miguel Cabrera, entitled Virgen de Guadalupe with the apparitions. The work is signed and with an inscription that the date in 1765, the work of Cabrera (one of the most outstanding New Spain painters) is conserved in many churches and convents of Mexico. Two of his images of the Virgin of Guadalupe are in the Vatican Museum. Another, made in 1756, for the temple of San Francisco Javier, is conserved in the National Museum of the Viceroyalty. In this case, we can see how the work was settled at € 22,000, from an output of € 12,000.

We finished the year of The Suite with two lots. The first went to auction on June 1 as the lot number 5, a plate in gold copper, engraved and with enamels in champlevé. It is situated as belonging to Limoges, between 1210 and 1220. It is a Crucifixion with the Virgin and Saint John on both sides of the cross in the lower quadrants and angels in the upper quadrants. It went to auction at € 20,000 and was auctioned at € 34,000. The last lot is from the October auction, a sculpture in carved oak, Virgin seated with the Child, also polychrome and gilded, from the beginning of the 15th century. It came from the old Antoni Batlló collection "El Conventet", and it's a great example of Italian Gothic imagery that was settled at € 32,500.




Continuing in Catalonia, we have Balclis (C / Rosselló 227), which also presents their top of this year 2017. The first highlighted lot is a commode Rococo style by François Linke, which went from € 20,000 to € 42,500. , nothing strange being a piece of violet wood with frames in gilded bronze and marble Brèche d'Alep, which also follows the neoclassical canons of Louis XVI style. Continuing with the furniture and decorative arts, we see that in its December auction the bidding for a pout pourri style Napoleon III, mounted in gilded bronze and made in Egyptian porphyry, at € 25,000 hammer price was settled.

But entering matter, in the three best lots of this top 5, we immerse ourselves fully in the painting. The first batch, and precisely the most striking of all this year 2017, is Ile de Brèhat, Côtes du Nord, Le Port e la Plage, by Bernard Buffet. Its starting price was € 80,000, which seems to have been more than enough attractive for several bidders that amounted to € 130,000, in the absence of adding taxes and commissions. In the same auction, another of the star pieces, El Raval, Xum., an artwork by Joaquín Mir that was settled at € 65,000, price clearly motivated by the participation of this work at the Venice Biennial in 1934.

And finally, we see the table Martirio de San Baudilio by Lluis Dalmau, one of the sales that more queue has brought this last year. It was awarded to the State for € 125,000, an amount that was donated by the Palarq Foundation, by Antonio Gallardo, donated automatically to the MNAC (National Art Museum of Catalonia) funds. It belonged previously to the altarpiece of San Baudilio, and was put in relation with the Virgin of the Consellers by Ruiz i Quesada, table that already belonged to the MNAC.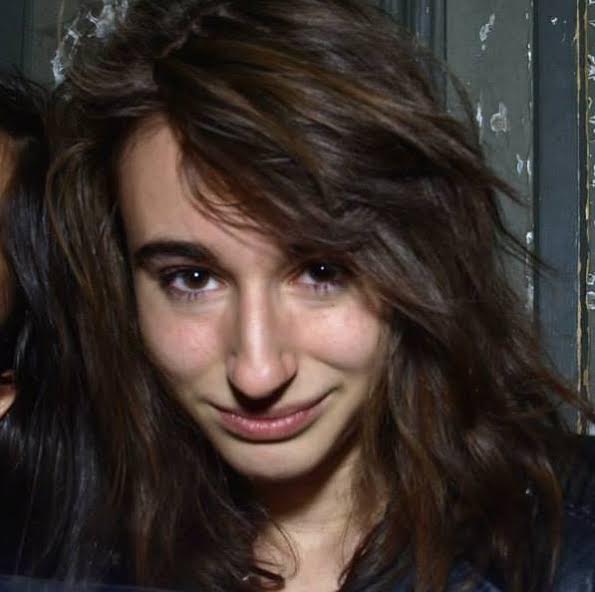 Mariana de Ceballos-Escalera.
Especialista en pintura moderna, tasadora y perito. Graduada en Historia del Arte por la Universidad de Salamanca.

Fundador, The Art Market Agency.
Experto en marketing online con más de diez años de experiencia ayudando a empresas a crecer en el entorno online. Conocedor de las principales plataformas de comercialización del sector arte y de cómo sacarles el mejor partido para rentabilizarlas.