24 Ene

5 technology companies building the 2.0 art market

2018 has been the year that has confirmed the importance of technology in the art market. The milestones are there: the sale in Christie's of the first work generated by an AI, the registration of all the information and provenience of the works of the Ebsworth collection, also auctioned at Christie's, using blockchain technology; not to mention different events around the possibilities of the cryptocurrencies and the blockchain that have been held in important forums.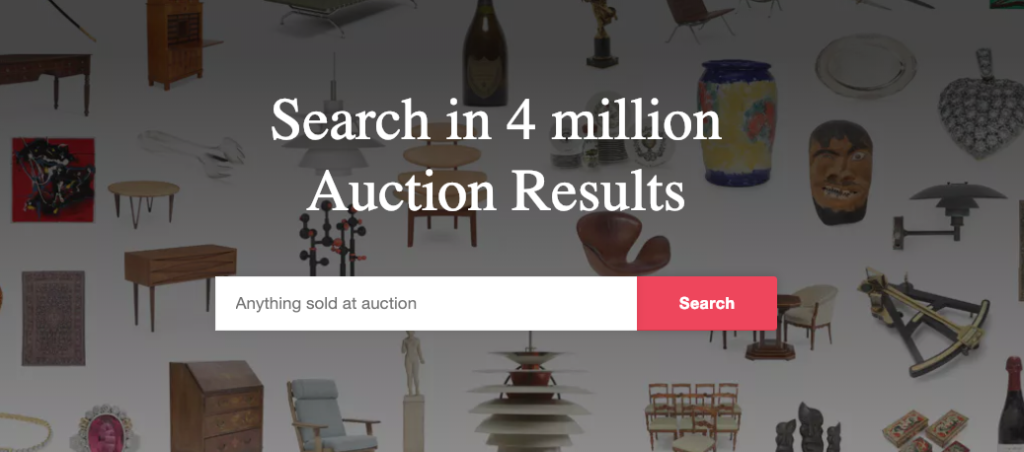 In this media we have explained in our article "The winning formula of the 2.0 market" that we are in a transition from the current market (global and with growing online sales) to another that we call "art market 2.0", the brakes for this transition are mainly three: transparency in general and prices in particular, difficulty for the authentication of parts, and finally transport processes and purchase policies clearly improvable. How long will these three factors stop this transition? Today we review 5 technological companies that are cementing the paradigm shift.
5 technology companies that reduce market barriers 2.0
1.- Mearto: helping to know the price of art
Two young Danish entrepreneurs created in 2015 Mearto looking for the solution to a question that obsessed them (how much are things worth?). Their business model is simple: for $ 15 you receive a valuation of any valuable item (paint, antiques, watches, books, etc) in less than 48 hours and from the best auction houses in the world. Mearto, and its founders, think that the appraisals should be accessible to everyone (and $ 15 seems a good price) and also want to bring transparency to the art market, hence they have a database of more than 4 million of prices auctioned off, the simple cost to access it is $ 17. We emphasize its modern look & feel, the apparent usability of the appraisals, and also its original content where they explain curious stories of objects appraised through them and that have found buyer through international auctions. Mearto is a good response to increase the transparency of the sector.
2.- Artmyn: decoding the DNA of a work and its authenticity
This Swiss company is revolutionizing the way in which art is experienced and helping to build trust and transparency for buyers. Through its technology it is possible to scan a work of art "capturing tens of thousands of photographs with different lights, spectra, including ultraviolet. The process generates an interactive file in 5D and an interactive immersive video with more than 1.5 billion pixels. "In this case, the video will explain better than the thousand words that I can try to use to describe the amazing effect of navigating the textures and viewing in 5d of the work. Do not miss it! It is relevant to explain that this process reveals unique information of the work (properties of color, textures, reflections …) that end up capturing a "DNA of the work" that allow the owner and interested buyers to monitor the state of the work over time". In addition, according to the CEO of the company, this scan allows the work to be "unforgeable". Companies like Tajan have already tested the technology for important works in its catalog, with two objectives: to increase trust and, in addition, to generate a different experience of visualization of the work. Have they achieved it? Judge yourself.
Artmyn is therefore a technology that eliminates two of the barriers to the transition to 2.0: the authentication of parts and the transparency of the market.
Invaluable & ARTMYN in Partnership from Invaluable on Vimeo.
3.- Artory: register of works using blockchain.
This company now sounds in the art world after having collaborated with Christie's in the information register in blockchain format of one of its auctions, being the pioneers in this initiative. Artory explains on his website that "buyers are now more skeptical, 60% of them are worried about fake works, and half of them would want better information about the origin of the works to buy with absolute confidence". Well, Artory has collected those problems and created a digital record that collects the history, provenience, sales and auction prices of works of art or valuables. This registry is also a platform for dealers and auction houses where to work safely, and anonymously, with collectors. Through collaboration with industry professionals, the Registry will collect standardized information validated by these prestigious actors.
As his CEO once said: "It is useless to put inappropriate information in Blockchain, therefore, we must ensure that the source information is appropriate."
Artory is another of the leading companies in reducing friction towards the 2.0 market.
4.- Arta: efficiency and transparency for the transport of works of art.
We have not yet arrived at the logistics part and the transportation of works of art, Arta has the mission to facilitate sellers to send works of art in the most efficient and safe way: Arta has selected more than 350 companies around the world, and is able to offer different shipping options and prices, and keep the buyer and seller informed of where the work is at the whole time.
In 2018 they made more than 15,000 quotes for their clients, arranged shipments from / from 744 cities in 45 countries and reduced the time in sending a budget to 4 minutes.
Arta is breaking the most important physical barrier to reach the 2.0 market.
5.- Patreon: allows creators to receive payments from patrons.
This platform is growing exponentially worldwide, making fashionable a renaissance practice: patronage. Creators of any discipline (also artists, of course) publish and share their creations selectively, some open others under a monthly subscription, or micro-payments. We already talked about this platform months ago (see article) and we liked it so much that we decided to publish our Podcast Planeta Arte program (already available in Apple Podcasts / Ivoox) also in Patreon offering the information before anyone and without advertising, this has allowed us to also explore the creation of extra content (only for subscribers) as a series of podcasts to analyze the book "El Subastador", or an extended video where we explain El Mercado del Arte 2.0
Patreon, democratizes the art market by letting creators find ways to monetize their work, while exposing it to a global audience.
Translated by Mariana Ceballos-Escalera.

Fundador, The Art Market Agency.
Experto en marketing online con más de diez años de experiencia ayudando a empresas a crecer en el entorno online. Conocedor de las principales plataformas de comercialización del sector arte y de cómo sacarles el mejor partido para rentabilizarlas.