07 Jun

Silver brights at Subarna new auction

The auction of the Catalan Subarna room will take place the 14th and 15th of this month, covering a large number of aspects. It begins, in fact, with a strong bet on catalog in silver, of which we emphasize the following three lots. A pair of silver candelabrum (2,470 kgs and 47 cm high), which appear punched and form of four arms, with the possibility of five lights per unit, leaving for auction for 1,200 € (see). This silver cutlery (5.080 kgs without knives and 32.5 cms the maximum length, belonging to the ladle) is followed closely, composed of 115 pieces, nine covered by diners and seven pieces to serve, punched and engraved with initials. It leaves to auction for 2,250 € (see). A lot of tea parties have been talked about last month, and Subarna is not far behind. It brings us a beautiful teapot (904 g and 21.5 cm high) with double punch at the base and handle of the London silversmiths, Daniel and Charles Houle (mark of 1842), and features embossed decoration and medallion with legend "CARID NAM CLOSE". Auction for € 1,700 (see).

The selection of jewelry is varied and important. Without a doubt, the most striking piece is this platinum riviere necklace, with diamonds in brilliant cut that grow from the inside to the center, and at the same time alternate with diamonds in marquise size (2.23 cts the largest diamond, 36.34 cts the total weight in diamonds and 62.2 g of total weight of the piece). Its starting price is set at € 37,500, although it is estimated that it can end up at about € 49,000 (see). The next batch is a ring of seven brilliant old-fashioned diamonds, set in 18 kl yellow gold and platinum views (3.48 cts in diamonds, the largest of 0.85 cts, and 5.6 g total, in 18 mm). It will be auctioned at 3,500 € (see). It is not the only ring that is interesting at this auction: we see another solitaire type ring, platinum ring with a diamond of old brilliant carving (2.52 cts) and set with eight claws (total weight of the ring, 6.3 g, in 16,5 mm). It will be auctioned for € 10,000 (see).

Continuing with the Riviére bracelet made with 38 diamonds (0.35 cts per diamond, purity H-VS) that are mounted in white gold of 18 kl (the total weight of the bracelet is 22 gr, and the weight of diamonds Is 13.3 cts). Auction for € 20,000 (see). And, to finish with the jewelry of this first day, we find a bracelet also of 38 diamonds of brilliant stature (purity I-SI, of 3.5 cts and total weight of 1.51 gr) in white gold of 18 kl. Your starting price will be € 3,500 (see).

On the second day of the auction we will also find an important section dedicated to jewelry, with pieces such as this diamond in brilliant cut and white gold tie (total weight of 10.5 gr, total weight of diamonds 4,36 Cts, white gold of 18 kl.). Your starting price will be € 4,000 (see). On the other hand, we see some beautiful diamonds and thaiti pearls earrings mounted on white gold of 18 kl. (total weight of 8.5 gr., and total weight of diamonds 2.4 cts.). It will be auctioned for € 4,750 (see). We close the jewelry with a belle epoque brooch, floral design in white gold of 18 kl, and diamonds in brilliant cut (7.35 cts, and total weight 29.4 g, in 6 x 3 cm). It will be auctioned for € 4,250 (see).

An important part of the auction will be the one of architecture: pieces of buildings. We have a part of a Gothic window, 36 cm high in carved stone, for 275 € exit (see). It is accompanied by a capital also of gothic age, which is made of limestone and is 25 cm high. It goes to auction for 600 € (see). The last piece is an Italian arches of the twentieth century, carved wood decorated with geometric elements and vegetables, two pieces of 92 cm per part. They go to auction for 800 € (see).

As far as the sculptural part, it presents a sculpture of ivory and gilded bronze with a base in onyx, that follows the models of Chiparus, and is signed in the marble like "D. H. Chiparus "(33 x 41 x 15 cms), with a certificate included. It goes to auction for 1,500 € (see). Similar is the ivory and bronze sculpture with opening system, and also onyx base, signed "Cauba" at the base (19 x 7.5 x 7 cms) (see).

From Salvador Dalí we have a Christ of San Juan de la Cruz, a bronze sculpture with three-micron 24-kt gold bath, with black marble base, signed and numbered A-143/150, with the title, author and numbering in plaque (32.5 x 11.5 x 11.5 cm), with certificate. It leaves the auction for 3,500 € (see). And, still talking about Dalí, we have Obres de Museu, written by Josep Pla. It is a limited edition book inside a red cloth box (54 x 37 x 12 cms), with 22 lithographs on paper velin d'arches and a bronze medal of 8 cms with the face of Gala. Auction for € 6,000 (see).

As for pictorial works, we can see a wide selection on the second day of auction. To begin with, we see a Sagrada Familia (105 x 82 cm) from the 17th Century Italian School, an oil on canvas that will be auctioned for € 2,000 (see). He is accompanied by the watercolor Couple (60 x 48 cm), by Emilio Grau Sala (1911 – 1975), which will appear in the room for a base price of € 3,500 (see). Also for 3,500 € we see an oil on canvas of colonial school, presumably of the circle of Édouard Pingret, titled Portrait of family (86 x 66 cm) and dated in 1852 (see).

Superior is the oil painted board of Jaume Morera i Galicia (1854 – 1927), a Snowy landscape that we will see in auction for € 8,000 out, with a purchase forecast of € 10,400 (see). We continue with Carles Nadal (1917 – 1998) and his Bouquet de fleurs (73 x 92 cm), an oil on canvas signed on the front and titled and dated on the back, in 1988, with a label of the Sala Parés. It goes to auction for 16,000 € (see). We close the pictorial with Eliseo Meifrén i Roig (1858 – 1940) and his Port of Majorca (45 x 54.5 cm), a precious oil on canvas, signed and dedicated, which will be auctioned for € 18,000 (see).

As for furniture, Subarna offers on its second day of bidding a drawer of painted pine wood, with two front drawers, coming from Italy. Your auction price will start at € 8,000 (see). It is accompanied by a magnificent piece: a Butterfly chair, made with tubular structure in varnished steel and leather. It was created in 1938 in Punta del Este, Uruguay, by the architectural minds of the Austral Group, Antonio Bonet, Juan Kurchan and Jorge Ferrari, for Artek-Pascoe. The name of the original design is BFK (the surnames of the three architects), although the design was really Ferrari, and as such was presented by his colleagues in the III Salon of Buenos Aires Decorators of 1940. Will be auctioned for € 4,000 (see).

We also find a beautiful Console (109 x 166 x 51 cm console and 102 x 158 cm mirror) in ebonized wood with Boulle marquetry in tortoise and brass, with applications in bronze and red marble with a mirror. Its starting price is € 1,900 (see). There is also a Mallorcan chest of drawers (92 x 134 x 60 cm) in rosewood and fine wood marquetry, with five front drawers. Its price will be at 1,200 € (see).

http://imgur.com/a/lItzD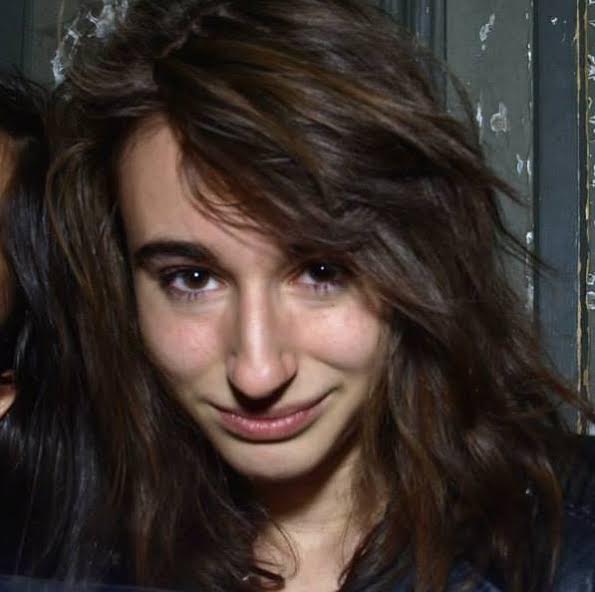 Mariana de Ceballos-Escalera.
Specialist in modern painting, appraiser and expert. Graduated in History of Art by the University of Salamanca.

Fundador, The Art Market Agency.
Experto en marketing online con más de diez años de experiencia ayudando a empresas a crecer en el entorno online. Conocedor de las principales plataformas de comercialización del sector arte y de cómo sacarles el mejor partido para rentabilizarlas.