10 Jul

Interview with Jason Bailey, his mission: fight fraud in art with data

In the new panorama of the art market that some do not hesitate to qualify as Market of Art 2.0, there are companies that stand out as Codex, a blockchain protocol shared by a consortium of companies, Maecenas, and Artnome, whose founder we interview today. It has an ambitious and attractive mission, to collect all the information of the most important artists of the 20th century in a digital database, and in the process to end fraud in art.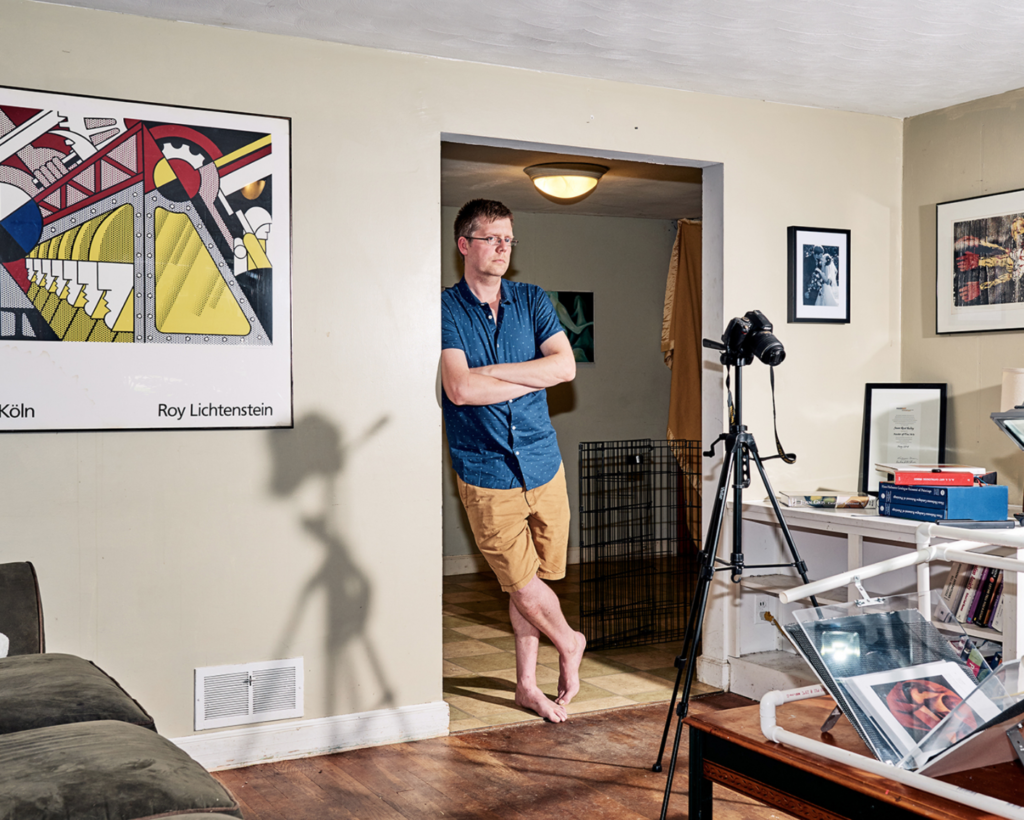 The Online Art Market is growing year over year getting close to 4 billion $ revenue, also is a very fragmented market with Online Galleries, Art Online Marketplaces, Brick and Clicks, etc.
a. Where does Artnome fits in this booming market?
We believe that the art world will soon demand the same level of data-driven insight available in all other areas of life. There will always be room for well-educated art advisors, gallery owners, and auction house professionals – but these people need additional tools rooted in data and facts to keep pace with the expectations being set in other industries. Great data and analytics do not disrupt the market; they fortify and expand it.
        b. Pitch elevator of Art Nome
Artnome is the largest analytical database of complete works for the world's most important artists. Availability of quality data on complete works of artists has not existed in a database form until now. As a result, we are researching in virgin territory and discovering data-driven insights on the world's most important art on a regular basis. We provide analytics-based research from our proprietary database, built on facts, culled from catalogue raisonne and public auction data. We are interested in partnering with forward-looking collectors and institutions interested in building the future of art analytics.
c. When was launched and the Team behind it?
In 2015 I read a book on art forgery and was disturbed by how large a problem it is.The best estimates I could find suggested 10-15% of work in museums and at auction are either forged or missatributted. Having worked in big data and analytics for the last decade, this sounded impossible to me. I emailed every major art library and research organization asking where the database of complete works for all the major artists resided and how I could get access. They all replied that, sadly, no such database exists and they were not sure it was even possible to create it. I made it a personal moonshot project to do just that, and three years later, after spending thousands of hours (and dollars), I have the world's largest database of complete works.
2. How do you explain your offering to one of the oldest business (Art & Collectives) in the world and one who avoid changes…
Because we are the first to build a database of complete works, we have new and exciting information about the most important art being held in private and public collections. Most collectors consider being knowledgeable about the work they own an exciting and critical part of collecting. If you would like new context about work in your collection or want to research a new potential acquisition, we can help. If a collector or organization is not excited to learn critical new information about the art in their collection… well, then they are probably not a very good fit for Artnome.
3. How would you explain the concept Moneyball for Art to markets such as Spain?
Moneyball is a book about the transformation professional baseball's scouting system underwent when data and analytics were first introduced. Traditionally, baseball teamsselected players based solely on what they could see with their eyes, but human observation is limited in scope and riddled with bias. Short players, players who walked funny, or had other highly visible quirks were undervalued or overlooked until data and analytics painted a clearer picture of how these players actually contributed to wins based on historical data.
We are now at point where just about every major field has been completely transformed by data and analytics – art is one of the only remaining areas that has been left untouched. As a result, art analytics is an incredibly exciting area to work in where you can make new and important discoveries quite easily if you have clean data.
4) If someone compares your database with Artprice or other..which main differences would you point out?
Artnome is the only analytical database focused on artists' complete works.
There lots and lots of excellent auction databases out there and I encourage people to use their favorite one. However, only a percentage of an artist's artworks ever go to auction. Looking only at works sold at auction is like judging the careers of Babe Ruth or Michael Jordan on a single season, or worse, a single game. It is incomplete at best and misleading at worst. You need the totality of the works to understand what is truly unique about any singular work.
5) Which business model is ideal for Artnome?
We are a small team and choose to work only with people whom we feel are enlightened around the need to build a database of core information for the world's most important treasures: its art. At this stage the majority of income from working with clients is folded back into expanding the database. The goal is to one day make the database public so scholars and the art-loving public can benefit, as well. For now, collectors can take advantage and work with us to get early access to the insights.
6) Is it Artnome considering a partnerthip with other Art Companies?
We are always open to partnerships. We talk regularly with many of the new blockchain-based provenance solutions that are focusing largely on making data available on living artists and work being sold at auction. At Artnome, our focus has been on 20th century blue-chip artists, so we are a natural complement.
7) The word "Big data" is often used now within the Art World? What are the main values of BIg Data for Art in your opinion?
I chuckle a little when folks apply the term "big data" to the art world. The term"Big Data"  was really initially used to describe data that had reached such volumes that the existing tools could no longer function at that scale. In a past life I managed the global go-to-market marketing strategy for Hewlett Packard's big data division. While there, we worked with the world's largest corporations on projects that sometimes required support for running analysis on petabytes of data per second. There is currently nothing data-wise in the art world that falls within an order of magnitude of that scale. The good news is so little has been done with data in the art world that we do not need massive scale in order to make important discoveries; we just need good, clean data.
8) How does affect a technology like BItcoin in your business?
Bitcoin, or more broadly blockchain, has tremendous potential for the art world. I write a lot about this on my blog at Artnome.com, but at a high level, blockchain can help with provenance, building markets for digital art, and making fractional or shared ownership of art possible. The provenance aspects are the most relevant to the Artnome database. I am very excited by the work companies like Codex Protocol and Artery are doing to improve our artistic record and to prevent forgery using blockchain technology. If you are looking for a place to learn more about blockchain and art, I would encourage you check out our blog at Artnome or the websites of the two companies mentioned above.
9) How do you see the Online Art Market evolving in the coming years?
I get lots of questions about technology and whether it will disrupt the traditional art market. I don't believe it will. I agree with Christie's CEO Guillaume Cerutti who recently pointed out the most expensive artworks are likely to continue to be sold live and in person given how much money is at stake. Christie's has the largest online art sales but it currently amounts to just 1% of their total business.
I do believe that there is potential for a new, much larger middle market to emerge. The statistics I have seen show that Millennials are interested in collecting art at a much higher rate than previous generations. Many Millennials have expressed that they do not feel welcome in the traditional market, and there is a lot of enthusiasm among them for cryptocurrencies and blockchain-based art markets. As digital natives, this generation of collectors will naturally gravitate towards collecting online. But I do not believe this new middle market will cut into the high end of the existing market; rather, it will expand it.
10) Our fire questions quiz
Your all time Favourite Artist
I have one for every generation. For the upcoming generation I am really excited about the AI art that artist Robbie Barrat has been creating. If our world ends up being changed dramatically by machine learning and artificial intelligence (as many think it will), I believe we will look back at Robbie's work as the first museum-grade AI art.
Book you would recommend to a friend (not necessarily related with Art)
Sure, we will do one for art and one not art-related. First, I recommend Provenance: How a Con Man and a Forger Rewrote the History of Modern Art. This is the book that triggered Artnome. When I learned that people are regularly forging not only art, but the actual provenance held in the archives, I decided I needed to do something about it. Art has always been one of the most important parts of my life, and I had no idea how vulnerable it was until I read this book.
Second, The Signal and the Noise: Why So Many Predictions Fail–but Some Don't. An excellent book by Nate Silver who runs the five thirty eight website and has applied analytical thinking to a broad range of topics.
Social Media you use regularly and accounts you follow
I use Twitter all the time, you can follow me at @artnome . I keep up with tweets from lots of artists but track the tweets of @manoloidee   and @DrBeef_ especially closely in the last few months.
Which Online Art Platform you use regularly
I have learned a lot about the art market from from Marion Maneker and I regularly encourage folks to subscribe to his site at artmarketmonitor.com. He has also put together a fantasy art  auction game that I really enjoy participating in. Playing the game helps me think like the wealthier collectors whom I think could benefit from my analytics. For auction price databases I actually like a lesser-known site called AuctionClub, but I generally have a subscription to at least two auction databases because I like to cross-check data for accuracy. I am regularly on the larger sites like Christies, Sothebys, and Artsy.net – all of whom provide great tools for researching art that are sometimes overlooked and undervalued. I have also started using Dada.nyc to make daily sketches on my laptop. I find it is important to continue my own art practice, even if it is just sketching or doodling, as it helps look more deeply at the work of others.I also really believe in the mission of Dada.nyc to bring artists around the world together through shared drawing/art making.

Fundador, The Art Market Agency.
Experto en marketing online con más de diez años de experiencia ayudando a empresas a crecer en el entorno online. Conocedor de las principales plataformas de comercialización del sector arte y de cómo sacarles el mejor partido para rentabilizarlas.