24 Abr

Oriol Sàbat presents his work "En llamas" this May in Barcelona

The Catalan artist Oriol Sàbat makes an ambitious expo of his work on May 10 – 13 at El Palauet, located in the central Passeig de Gràcia 113, on the occasion of the exhibition the inauguration is also celebrated on May 10 at 7:30 p.m. and our readers are more than invited to attend.

To register for the event just click on "Attend the opening" and complete a simple register.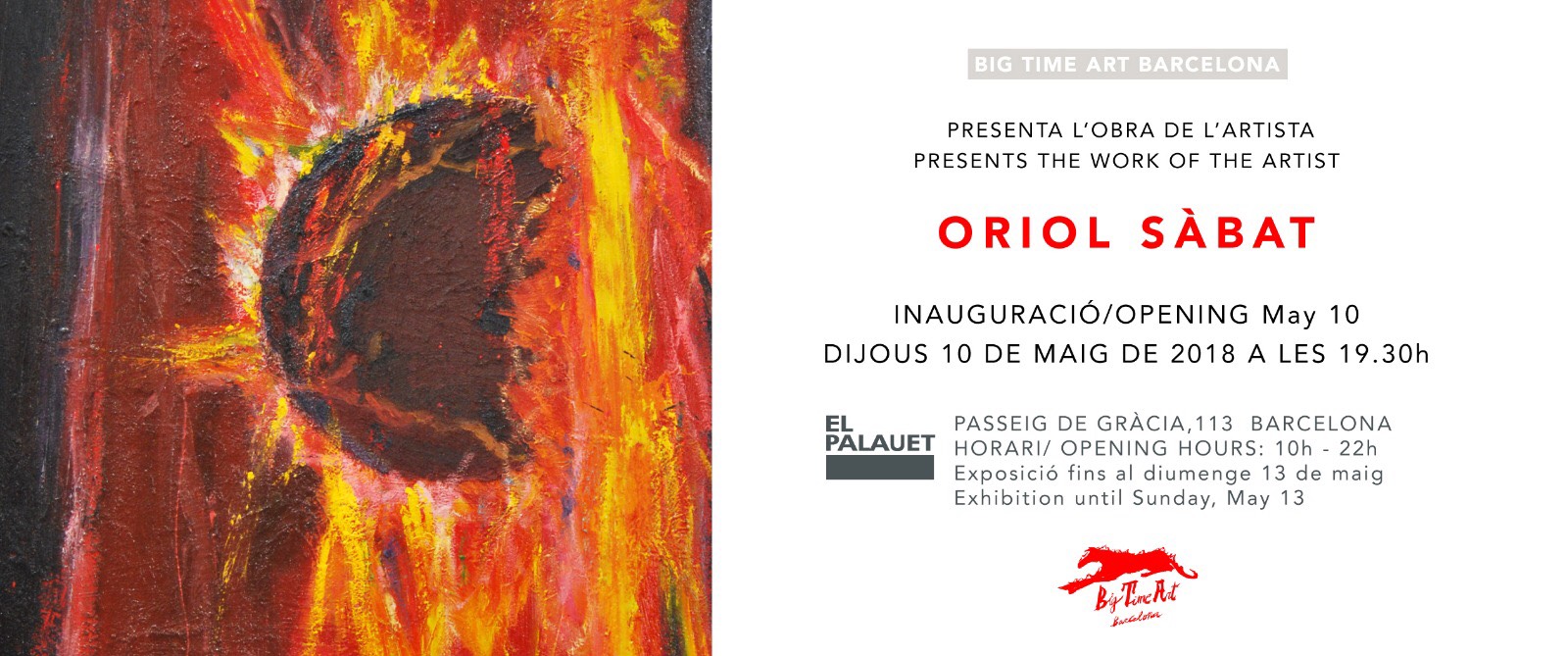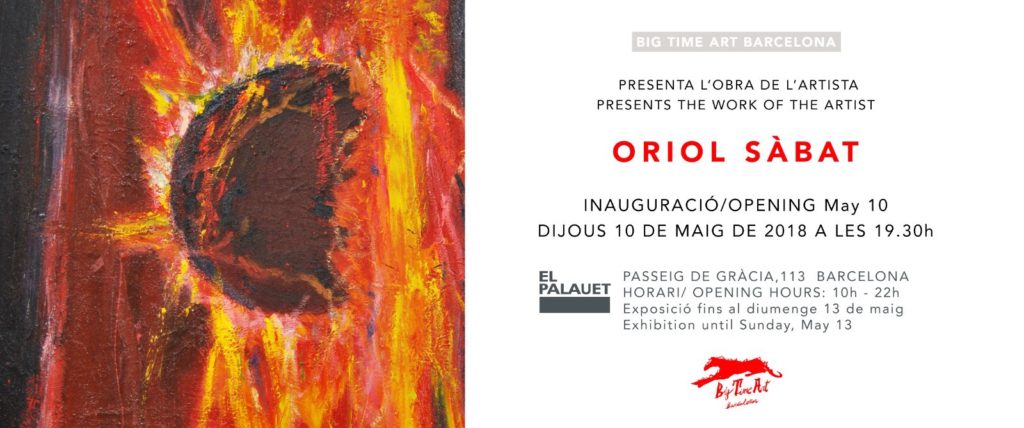 Framed in the architecture of the Palauet, one of the most emblematic places of Barcelona, ​​the work of Sábat is presented, whose main themes are present in the exhibition: the woman as goddess, the mystery of sex, nature, the cosmic dream… Through its creative instruments that go from painting to graphic work, through sculpture and also ceramics.
"Most of the pictorial motifs of Oriol Sàbat find their origin in the disturbance of natural phenomena that they identify in these places, dense in detail and depth," explains Alexandra Rybina, head of Big Time Barcelona. And she continues: "He finds inspiration in the most primal elements – fire, water, earth, air – in its most ignited, chaotic, abandoned stage, a whole universe in flames that the painter has the challenge of seizing , order and express, his work is the struggle of opposites, between the original chaos and the human order, in this way, his work is forged therefore in the need to control the natural chaos and human feelings."
Oriol Sàbat (Barcelona, ​​1967) was a young talent since childhood, we have already reviewed his biography in another article and his exhibitions: "It gives the impression that the artist's work is like a blaze. […] Although the fire also It refers to light, to the spirituality that illuminates the shadows, to knowledge, this element expresses the ideal of an artist, and this ideal is none other than the creator as a revealer of images hidden in the darkness. As the artist, as the blaze: fire is the energy of the painting of Sàbat", is a quote by Jaume Vidal Oliveras, professor at the UAB (Barcelona), art critic and author of the book Galerisme a Barcelona.
Oriol himself says that his roots are in Michelangelo and his treatment of expressivity, the tragic concretion of Goya, the symbolic simplification of Miró or Tàpies, or the romantics, such as Blake and Turner. It maintains an unblemished fidelity to the forms and the expression, taking as origin the most imposing natural phenomena, such as the flames, eruptions and great landscapes in the prophetic style, but especially in the most initial and primitive thing that nature possesses, which is the earth , water, air and fire.
"In the works of Sàbat created by passionate flames and dignified calms at the same time, we observe how, like the visions of a prophet or shaman, something abstract in its delirium is formalized in figures and symbols that help us to intuit the enigma of its His most intimate and personal sense, his work has a figurative base, but is impregnated with an aura of eloquent and intriguing spirituality. In the magma of his creations, little by little we discover ourselves, our passions, emotions, dreams … "
The full catalog of the exhibition can be viewed online here: