30 Ene

Avances Arte y Mercado 28/1/2020: Zóbel contra Barceló, salen a subasta 3 obras de Zóbel solo en una semana. Y un magnífico Barceló

Informaciones breves sobre el mercado del arte y las subastas, titulares y highlights de lo que es noticia ahora en España y el Mundo. Sigue la información del mercado.

Actualizado  30/1/2020

Hoy se celebra la subasta de Durán con dos platos fuertes, un Sorolla de 1886 y un Zóbel, pero es que el artista hispano-filipino también tiene obras ofertadas en el nuevo catálogo de Segre (ver galería debajo); a esta oferta se le une el top lot de Segre una obra de Barceló, posiblemente nuestro artista vivo más cotizado. En el panorama internacional, buenas noticias con la venta de una obra de Goya en Sotheby´s por millón y medio de dólares en su noche de Old Masters.
Remates internacionales
Comenzaban en Nueva York esta semana las subastas Old Masters, el plato fuerte para nuestro mercado era la salida a pujas de una obra de Goya en la «Master Paintings Evening Sale» de Sotheby´s:  pues bien la obra «Aníbal el Conquistador..» se remató en 1.500.000$, un 150% por encima de su estimado bajo, y la quinta obra en precio de remate de las 68 que salían a subasta y que, en total, facturaron 50.890.000M$
Avances nacionales
*Durán Subastas. 30 enero.
Dos piezas, al menos, llaman la atención del gran catálogo de Pintura de Durán Subastas: «Puerto de Nápoles» de Joaquín Sorolla y «La calle estrecha II» de Fernando Zóbel. Tras la venta en Ansorena la semana pasada de un Sorolla temprano («Las Chulas «, 1887)  por 120.000€ ahora las espadas están en todo lo alto para saber si este «Puerto de Nápoles» de un año antes (1886), de menor tamaño, encontrará comprador que pague al menos los 50.000€ de salida. No menos interesante será testear de nuevo el mercado de Fernando Zóbel con una obra de 1970 que sale por 45.000€.  Recordemos que en 2019 dos de las cinco pinturas más caras vendidas en España llevaban su firma (ver Top10 2019)
Fantástico catálogo con grandes nombres del arte moderno y contemporáneo como Warhol, Valdés y Zóbel. Catálogo ya disponible
*Subastas Segre. 4/5/6 Febrero
La casa de subastas de El Viso, tiene catálogo para febrero, y no decepciona. Destacamos un Zóbel de 1966 y un papel de Jean Dubuffet.
FERNANDO ZÓBEL Manila 1924-Rome 1984 Transparent through the window. 66-27. 1966 Oil on canvas Signed and dated 1966
FERNANDO ZÓBEL Manila 1924-Rome 1984 The border on two levels between Calle Pilares and Plaza Mayor. 1969 basin Ink on paper
*Soler y Llach. 19 Febrero. «Subasta Biblioteca Alberto Marín»
El 19 de febrero los amantes del libro antiguo, mapas, manuscritos y grabados están de enhorabuena, Soler y Llach, presenta una excepcional colección «Biblioteca Alberto Marín», con importantes libros de la Generación del 27.
Ventas nacionales destacadas
*Ansorena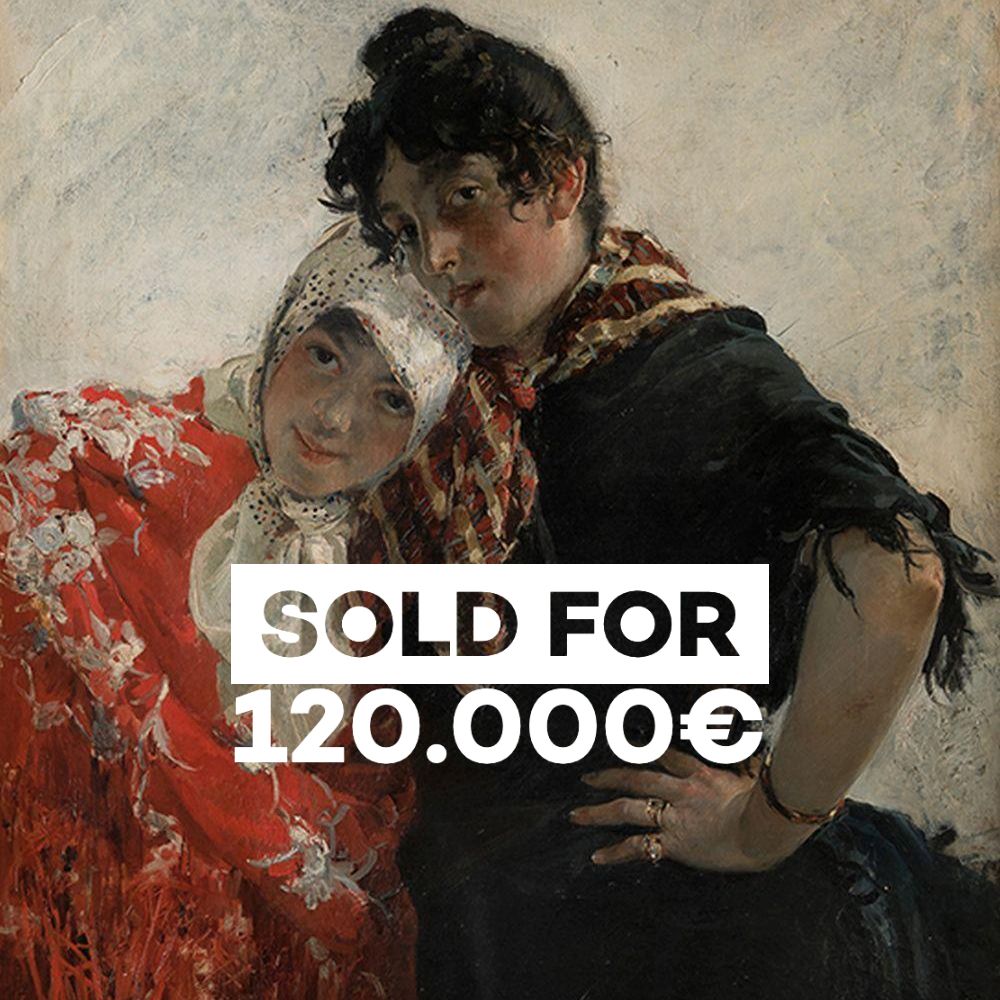 *Original Poster Barcelona, vendió el pasado 16 de enero un cartel «Barcelona. Gran Semana de la Aviación» firmado por Brunet por 4.000€, una cifra muy interesante para carteles en nuestro mercado.
Recomendamos leer el siguiente artículo «Focus Cartelismo en España»
Focus Cartelismo en España: mejores y recientes remates de carteles en España
Noticias internacionales
*La empresa Lobus ha publicado algunas citas imprescindibles sobre Arte y Mercado (ver aquí) , reseñamos en negrita las que consideramos imprescindibles nosotros también.
February kicks off with London's Impressionist & Modern and Contemporary auctions starting much earlier this year on February 4 – the first test of a post-Brexit UK market with ZonaMaco in Mexico City followed by the second annual Frieze Los Angeles and Dawoud Bey's opening at SFMOMA; the month finishes out with the opening of The Momentary, a satellite of Crystal Bridges, in Bentonville

March has the global art pack moving to Asia with Art Basel Hong Kong – but not before New York's mid-season contemporary auctions, ADAA, Independent and the Armory. Also we'll make a stop at TEFAF in Maastricht and two mega-talents of the contemporary canon: Donald Judd's first US solo museum exhibition in over 30 years at MoMA and Gerhard Richter at Met Breuer

April brings Dallas Art Fair, Glasgow International, and the much anticipated retrospectives of David Park at SFMOMA and Zanele Muholi at Tate Modern. We'll also take time to visit five important shows by five very different female artists: Hugette Caland at Mathaf: Arab Museum of Modern Art, Doha; Artemisia Gentileschi at the National Gallery in London; Christina Quarles at the Museum of Contemporary Art, Chicago; Nikki de Saint Phalle at MoMA PS1 and Otobong Nkanga at Gropius Bau, Berlin

May sees the pace quicken again this month with New York's bellwether auctions, a reinvigorated Frieze New York and the first major survey exhibition of the mighty Lynette Yiadom-Boakye at the Tate Britain. More to quicken the pulse includes Senga Nengudi at Museu de Arte de São Paulo and the trailblazer Judy Chicago at San Francisco's de Young Museum

June looms large as the mega-fair that is Art Basel lures us back for another year and the London auctions bring us back to the UK capital. We also will find it hard to resist a trip to the National Gallery of Art, Washington to see the first Philip Guston retrospective in over 15 years

July & August offers some respite but we'll be headed to Seattle Art Fair and Liverpool Biennial. For those with a layover in Paris, don't miss the Pompidou's Alice Neel exhibition

September has us headed to EXPO Chicago, plus Baltimore Museum of Art presents the first stop of the highly-anticipated major Joan Mitchell survey exhibition. The end of the month draws us back to Asia with Cao Fei's show opening at UCCA Center for Contemporary Art, Beijing

October returns to London for Frieze Week and another week of contemporary auctions in the UK capital. Back in New York, Jasper Johns at the Whitney and, at the end of the month, south to New Orleans for Prospect 5

November is back to New York for to cap off the year with what will become 2021's agenda-setting sales right after the U.S. Presidential election. We'll also be sure to see Lorraine O'Grady's first major retrospective at the Brooklyn Museum.

December ends the year the way it should: at the beach for Miami Basel
*Obras de Tamara de Lempicka y David Hockney a la venta en febrero en Londres
Tamara de Lempicka, «Retrato de Marjorie Ferry» (1932), saldrá a subasta el próximo 5 de febrero en la sala Christie's de Londres. Parte con una estimación de entre 8 y 12 millones de libras esterlinas (9.400.000-14.100.000 euros)
David Hockney's painting The Splash Sotheby's contemporary art evening auction in London on February 11

Fundador, The Art Market Agency.
Experto en marketing online con más de diez años de experiencia ayudando a empresas a crecer en el entorno online. Conocedor de las principales plataformas de comercialización del sector arte y de cómo sacarles el mejor partido para rentabilizarlas.