13 Jun

Zorrilla presents a big auction of pieces of Archeology in Uruguay

One of the most attractive, different and innovative activities that will present the auction market in Uruguay this semester, will be  presented by Zorrilla Antiques (auction house & antiquarian) in the city of Montevideo. The big auction of archeology pieces, which will be a new experience for the company, will be carried out by the auctioneer Sebastián Zorrilla.

The exhibition began this Monday June 12 and will be until the 21st of the same months, the visiting hours are from Monday to Friday from 10 am to 6 pm. The exhibition of the lots also goes on Sunday 18 from 14 to 18 hours and on Thursday 22 from 10 to 16 hours. The auction will be the same Thursday 22 at 16 o'clock in the installation located at Calle Soriano No. 990 and Julio Herrera and Obes corner, in downtown Montevideo.

160 lots in total will be auctioned, within the categories like felicia-archaic, Phoenician-Greek Roman, Egyptian Phoenician, Greco-Roman and various cultures. Within the different styles will be possible to present offers for pieces in terracotta and ceramic representing different figures, such as vessels, lamps, containers for essences and busts both female and male, among other options.

As part of the recommendations of experts working in the auction house, it is suggested to pay attention to lot 54, a pair of limestone capitals in calcareous, carved "Acanthus leaves", from the 3rd or 4th century AD. Measures: high 50 cm – width 67 cm – depth 67 cm (one with restorations). Its estimate is US $ 15,000.

Byzantine capital in basalt (lot 56), from the 4th century AD, will be auctioned. Measures: high 37 cm, width 45 cm and depth 45 cm, certified by the international expert Dr. Ibrahim Kaokabani. Its approximate price is US $ 4,000. Zorrilla, which will have the Live-Bidding service offered by The Art Market, will also auction Lot 57, a lioness head in Byzantine basalt from the 3rd or 4th century AD, with acrylic sockets. With measures of 20 cm high – width 15 cm – depth 22 cm and the price of quotation oscillates in US $ 15,000.

In the suggestions made by the auction house, lot 60, a figure "monk praying" in terracotta with a conical cap, covered with marine sedimentary concretions (restored), will be auctioned. Part of the 5th or 4th century BC, it has measures of 37 cm high and width 10 cm. The organizers estimate that its approximate value is US $ 4,000. Lot 61 appears within the highlight, and is a figure of a monk praying, in terracotta and covered with marine sedimentary concretions (restored). Belonging to the Phoenician civilization and coming to the 5th or 4th century BC, its measures are high 33 cm for 10 cm wide and its cost oscillates in US $ 4,000. All the pieces are certified by the international expert Dr. Ibrahim Kaokabani.

Lot 58, a monk's head in limestone with headdress "Modius and bay leaves". Corresponding to the 3rd century AD, the measurements are high 28 cm – wide 19 cm and its estimated value is US $ 10,000. Meanwhile, with a price of US $ 2,500, will be auctioned lot 66, a bearded head of shale carved with metal base (Gandhara) from the fourth century AD, with measures of 10 cm high and 9.3 cm width, has a document of origin and comes from a former private collection in London, acquired around 1980.

On the other hand, lot 81 corresponds to a lithic canonical vessel, frustoconical with cap representing "Head of Anubis", with black highlights. This Egyptian-style piece belongs to the 2nd century BC, Ptolemaic time. Its measurements are 36 cm high and 15 cm diameter and the price set for this piece is approximately US $ 2000. In addition, among the most relevant is the sale of lot 53, a lekythos terracotta attic, with ocher colored background, black and white figures, equestrian scene with servers. Belonging to Greek culture, it is from the XVI century BC, has a wooden box, metal and bevelled crystals. Measures: 20.7 cm high and 8.2 cm wide, was part of an old collection of Carlos Basabe and Dr. Daniel Castellanos. Its price can be around US $ 3,000.

The standing figure representing "Ammon in march", in bronze with verdin (lot 84). It's measures are 11 cm high and 3 cm width, comes from Egypt. Its estimate amounts to US $ 1,200. The event is expected by Sebastián Zorrilla and his team with great expectation and enthusiasm given that it is not only a private and unusual auction in the Uruguayan and South American market, but also the bet on the international market arouse more interest in knowing what will be the response of the public and clients in general, mainly collectors of this theme.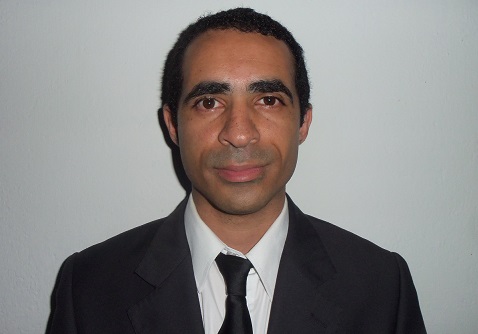 Art Market Bloggers:  
Pablo Piñeyro Giménez
Journalist – Technician in social communication. Specialized in auctions and art exhibitions.
Uruguay

Fundador, The Art Market Agency.
Experto en marketing online con más de diez años de experiencia ayudando a empresas a crecer en el entorno online. Conocedor de las principales plataformas de comercialización del sector arte y de cómo sacarles el mejor partido para rentabilizarlas.